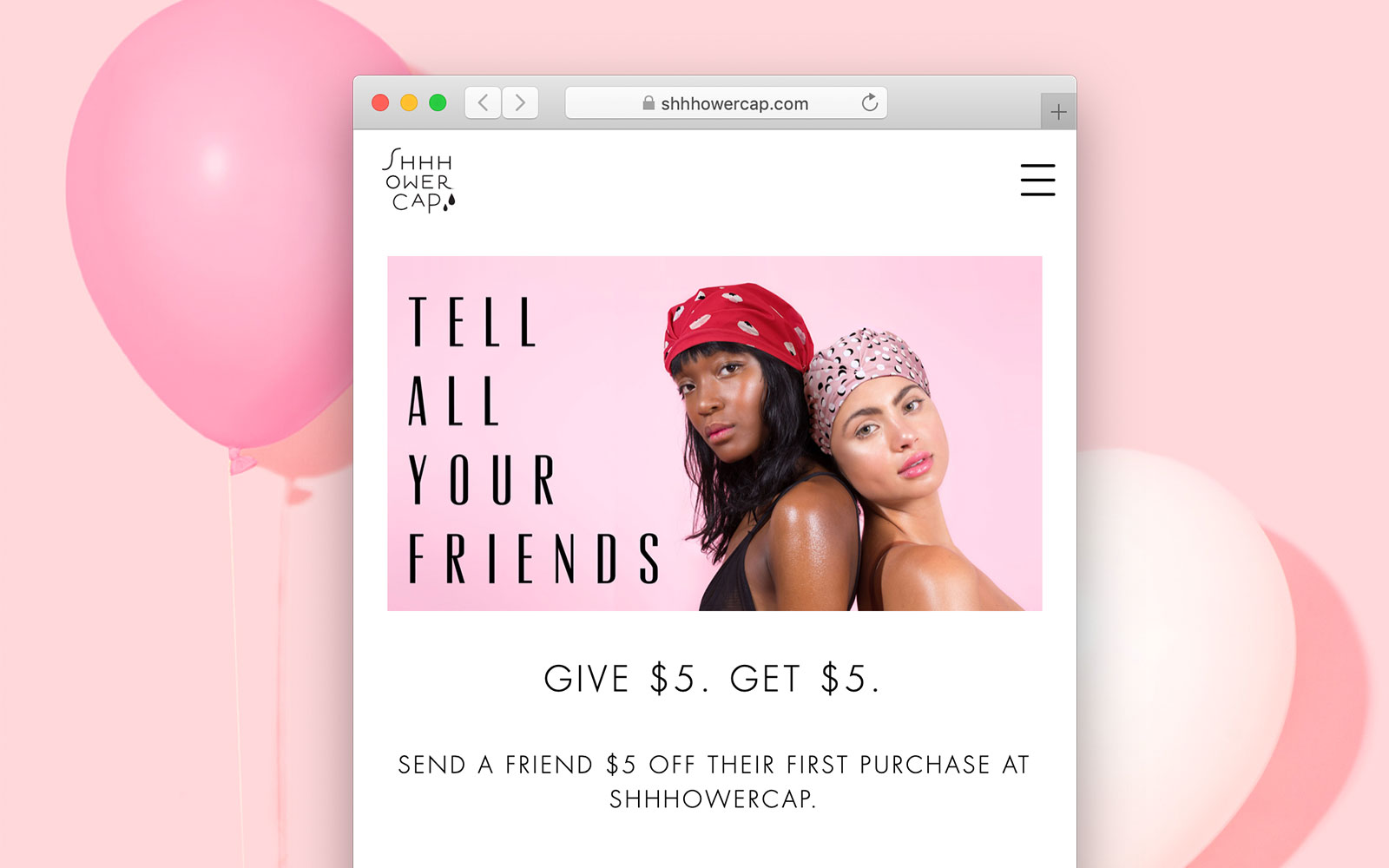 Custom Landing Pages Guide
On Peach's Business plans, you can use a custom landing page to host your referral program. You create a dedicated landing page, at a dedicated URL, from within Squarespace.
Then you can plug our referral program into a button on that page so that when visitors click the button, your referral program sign up widget is shown.
Why use a dedicated landing page?
Why would you want to do this?
1 — It lets you add a link to your "Refer a Friend" page to your site's existing navigation structure – your program is more integrated into your current branding and site design.
2 — You can easily direct your customers to this page via links like mystore.com/refer-a-friend. This is easier to share on email, Instagram and Facebook - some of our customers even include it in SMS messages.
3 — It gives you more control, branding, and space to explain your referral offer. This is particularly important for programs using minimum-referral or stackable reward configurations.
Inspiration
Because of the deeper integration and better branding, some of our most successful customers show their referral programs on landing pages.
Shhhowercap uses a dedicated landing along with customized email templates to run a referral program that fits in seamlessly with their brand values & design language. As a result, they get hundreds of social shares and referral program participants.
Shhhowercap incorporated a link to this page in the site's primary navigation, which makes the program feel like a native part of their store experience.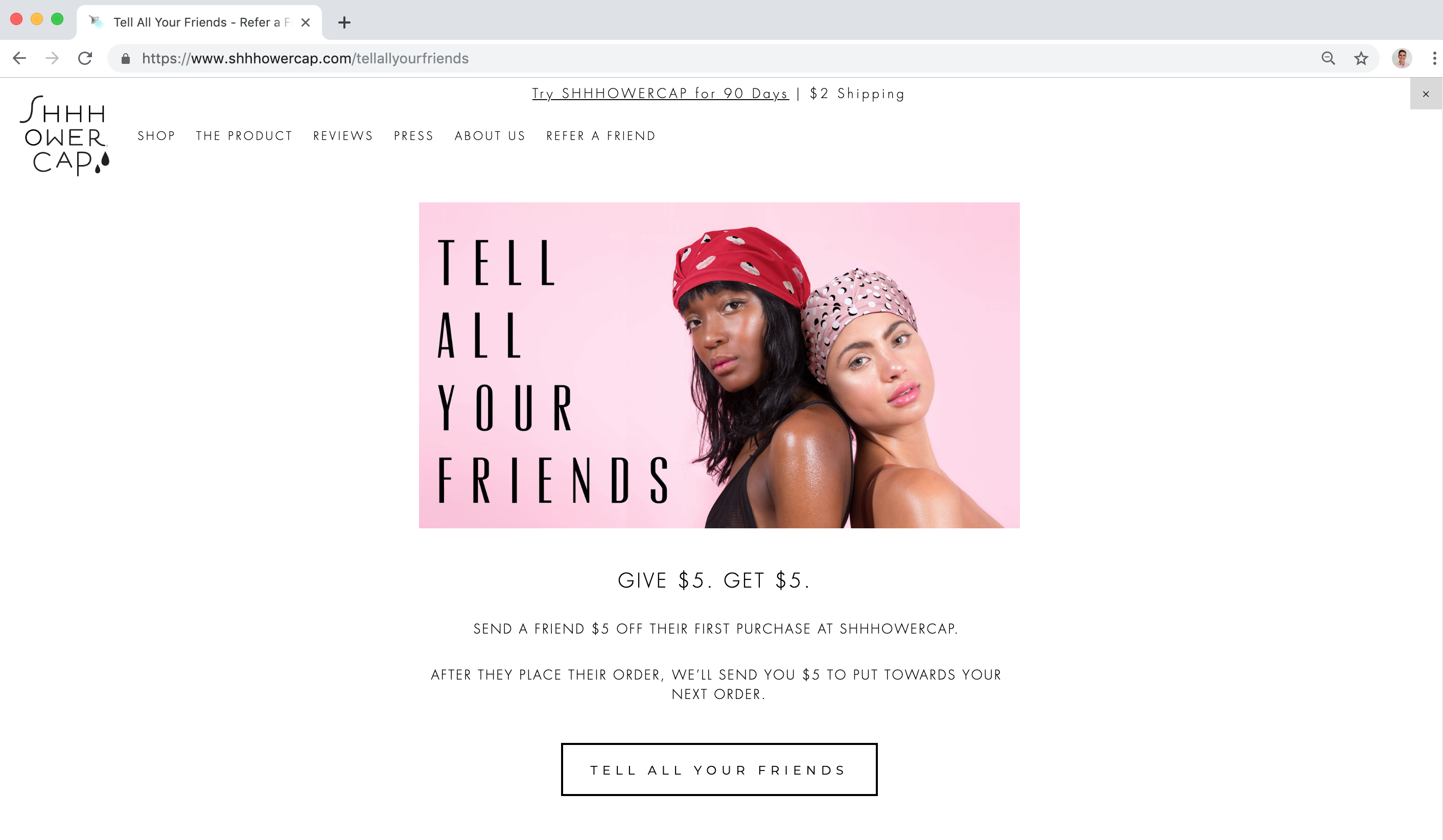 Foxhole Spirits has a highly customized referral program. They offer a significant discount to their referrers, but only after they refer at least five friends.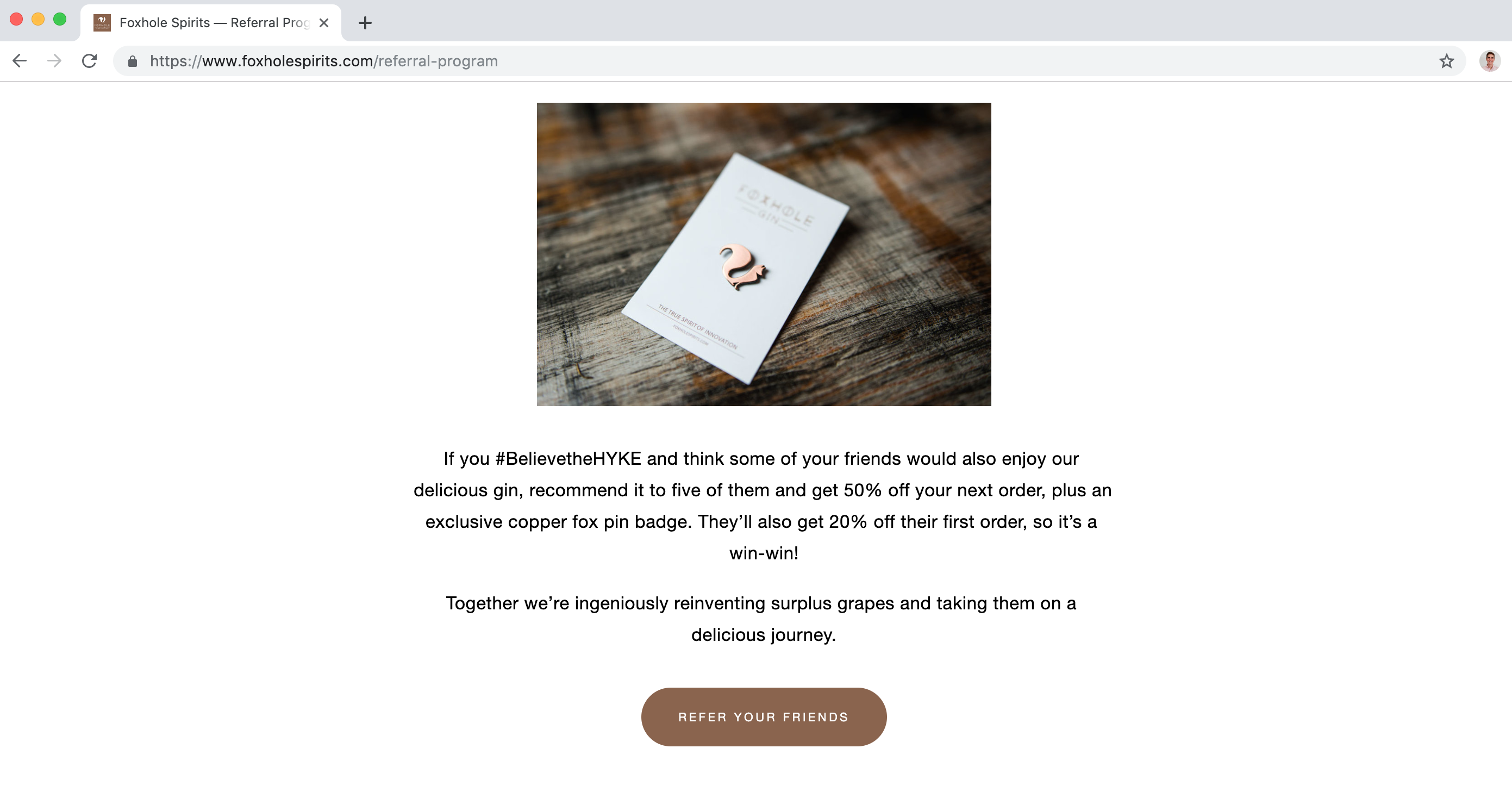 Because of this added complexity, it was a good idea to use a dedicated landing page. This gives Foxhole more space to explain the offer to their referrers. Plus they have more space to incorporate their unique copywriting style.
They were also able to run an email newsletter directing customers to this page when they launched their referral program.
How do I set up my landing page?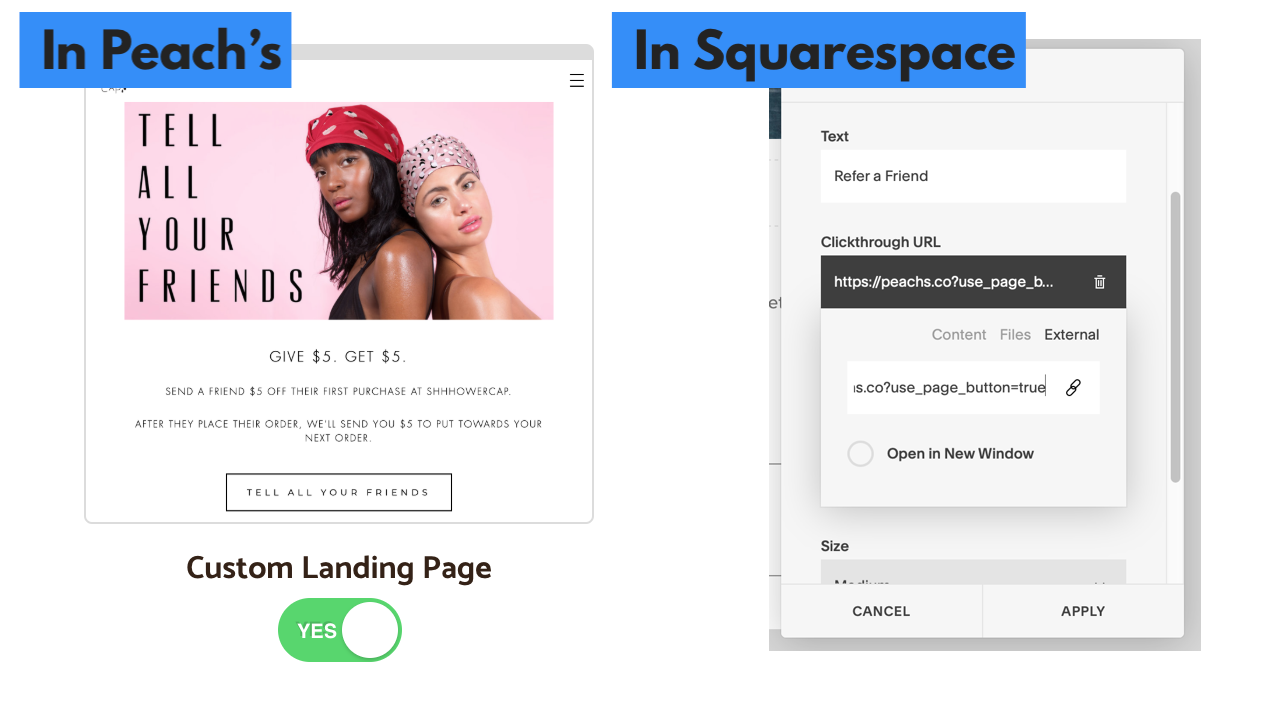 First, create your program and upgrade to the Business plan. (Find out more about our features and pricing.)
Switch on the "Custom Landing Page" feature in your Peach's dashboard and save it.
Then, create your landing page in Squarespace like you normally would for any other page on your site.
Add a button to this page. For the 'Clickthrough URL' or 'destination' for this link, select 'External' and enter the URL https://peachs.co?use_page_button=true
Save your page in Squarespace.
That's it! Your custom landing page integration is ready to go.
Got Questions?
Don't hesitate to contact our friendly support team at [email protected]. We're a bunch of Squarespace experts who love to help people running online stores.