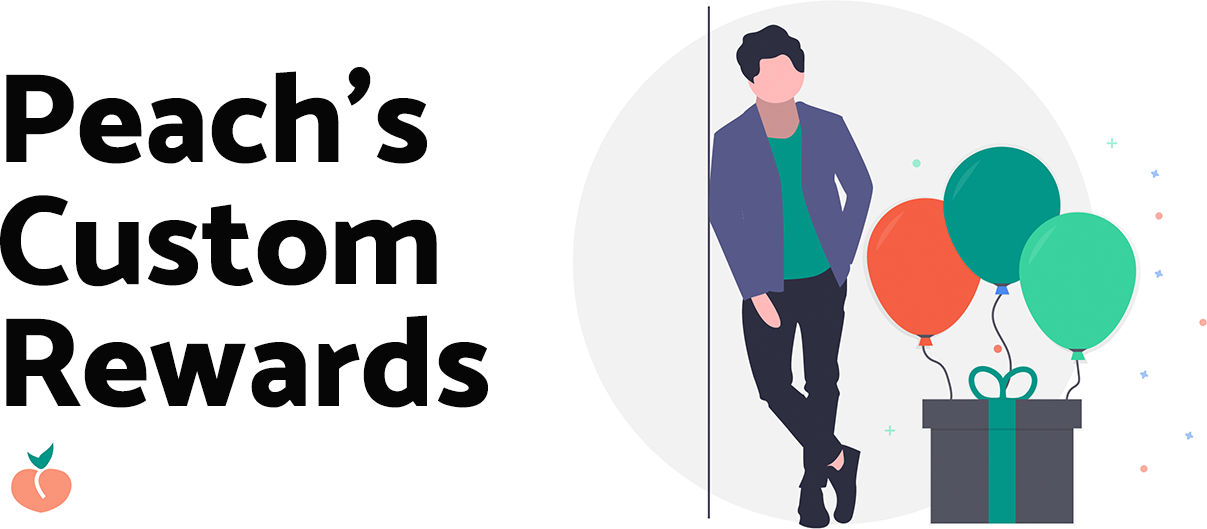 Custom Rewards Guide
On Peach's Business plans, you can use custom rewards, physical items, and subscriptions to reward your referral program's successful referrers.
What are Custom Rewards?
Custom Rewards allow you to reward the referrers of your Squarespace referral program with physical rewards, custom gifts, samples of your product, trial subscriptions, and so on.
Custom Rewards let you give your customers an offer like "Get a free mug when you refer a friend."
Why are Custom Rewards useful?
If you'd like to reward your referrers with a physical product or custom gift, rather than a discount code, this is a great solution for you.
This makes your referral program so much more powerful because the offer stands out from the crowd – it's personal to your store and your products. It gives you another chance reward your most loyal customers with something they'll love.
They're a great alternative to Discount Code Rewards for people with distinctive, unique products.
How do Custom Rewards work?
Our Custom Rewards feature works just like our usual referral programs – it takes about five minutes to set up, plugs right into your Squarespace store, and builds your business organically.
The only difference happens when it comes time to reward your referrers. Instead of us generating a discount code and sending it to the referrer, we'll send you an email notification with the details of the referrer.
Then you can fulfill the reward for that referrer by sending out your physical reward delivering your reward. You can log into your Peach's dashboard to keep track of referrers that you need to send rewards to.
What does my email notification look like?
After a referrer successfully refers a friend to your store, and their friend places an order, we'll send you an email notification that the referrer has a new referred sale. The email notification contains the referrer's name and email address, the order number of the referred sale, and the value of the referrer sale.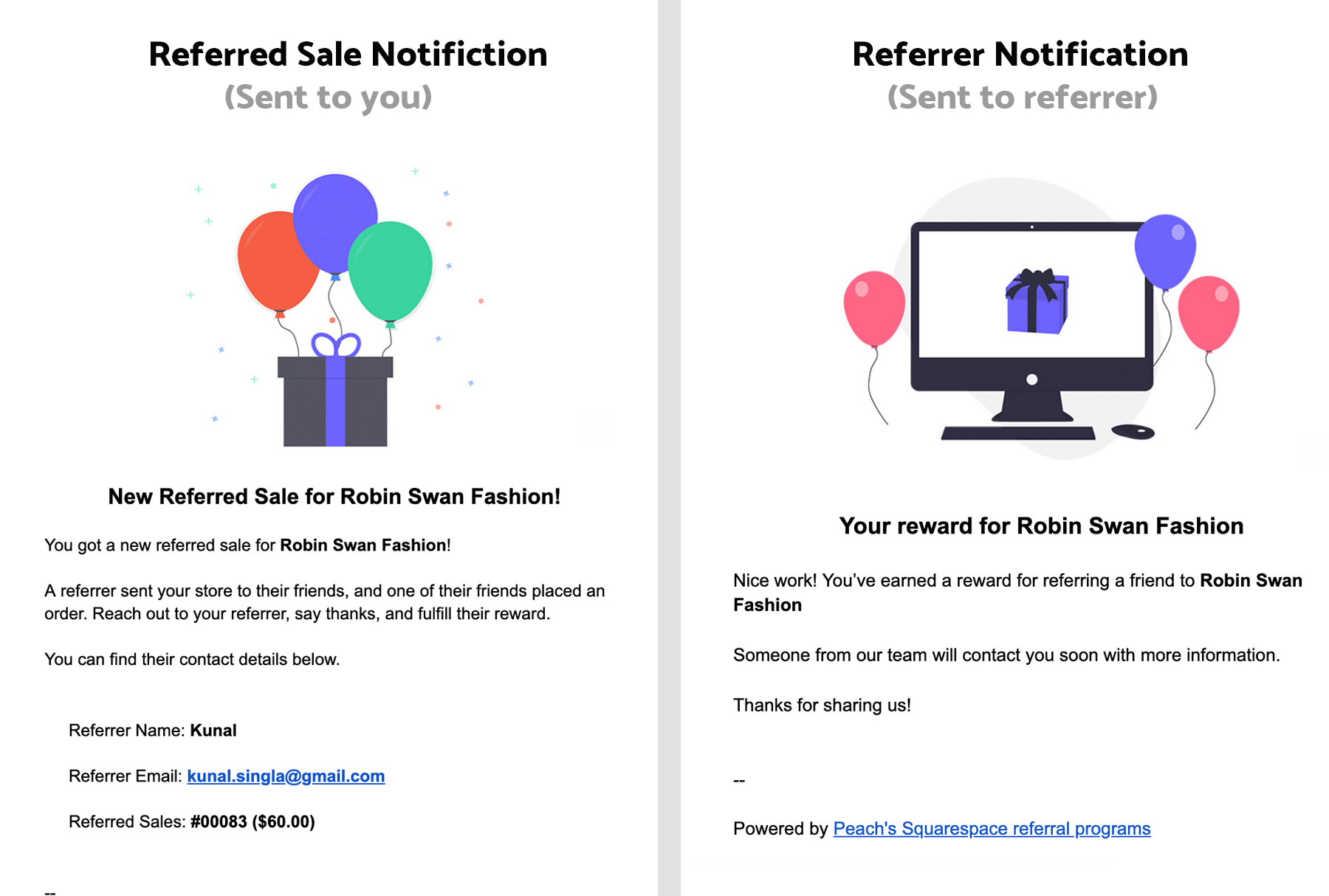 We'll also send the referrer a notification saying that they've earned a reward, and that you'll be in contact with them shortly. You can customize this email in your Peach's dashboard.
How do I get started?
To get started, create a referral program with Peach's. In the "Referrer Rewards" section, click the dropdown to change from "Discount Codes" to "Custom Rewards."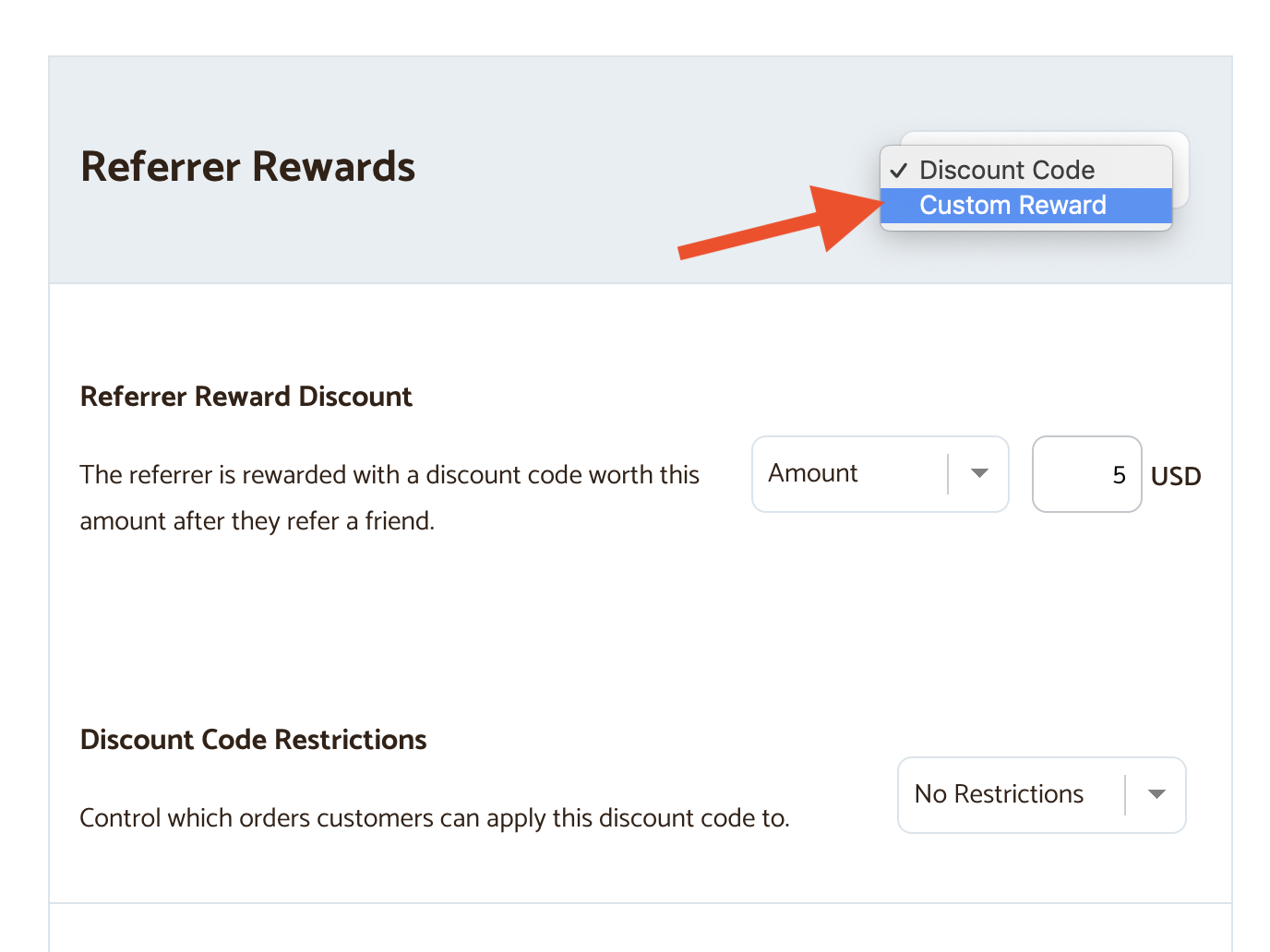 Once you've made the switch, you'll be able to configure your custom referrer rewards program with additional settings.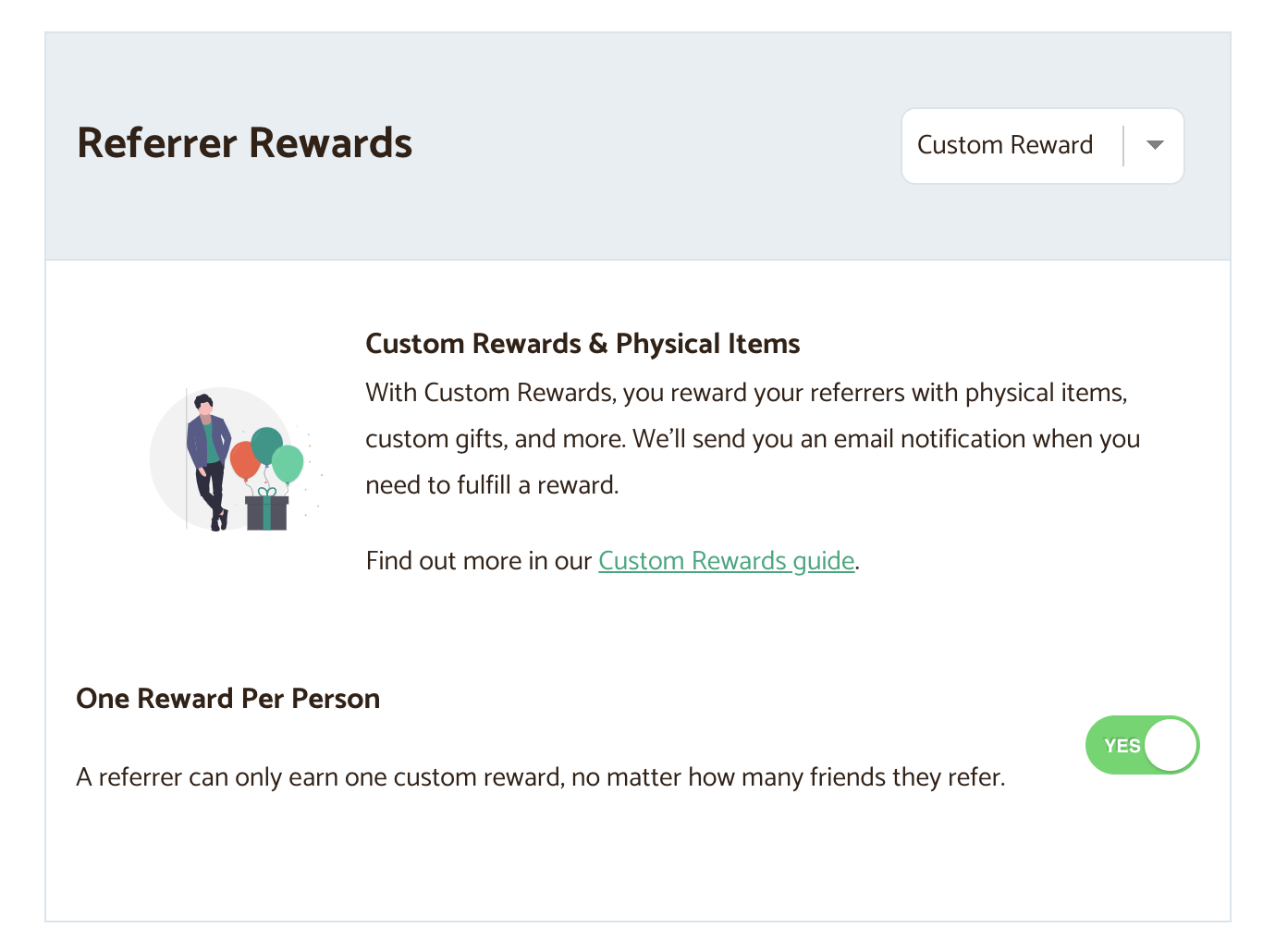 Got Questions?
Don't hesitate to contact our friendly support team at [email protected]. We're a bunch of Squarespace experts who love to help people running online stores.