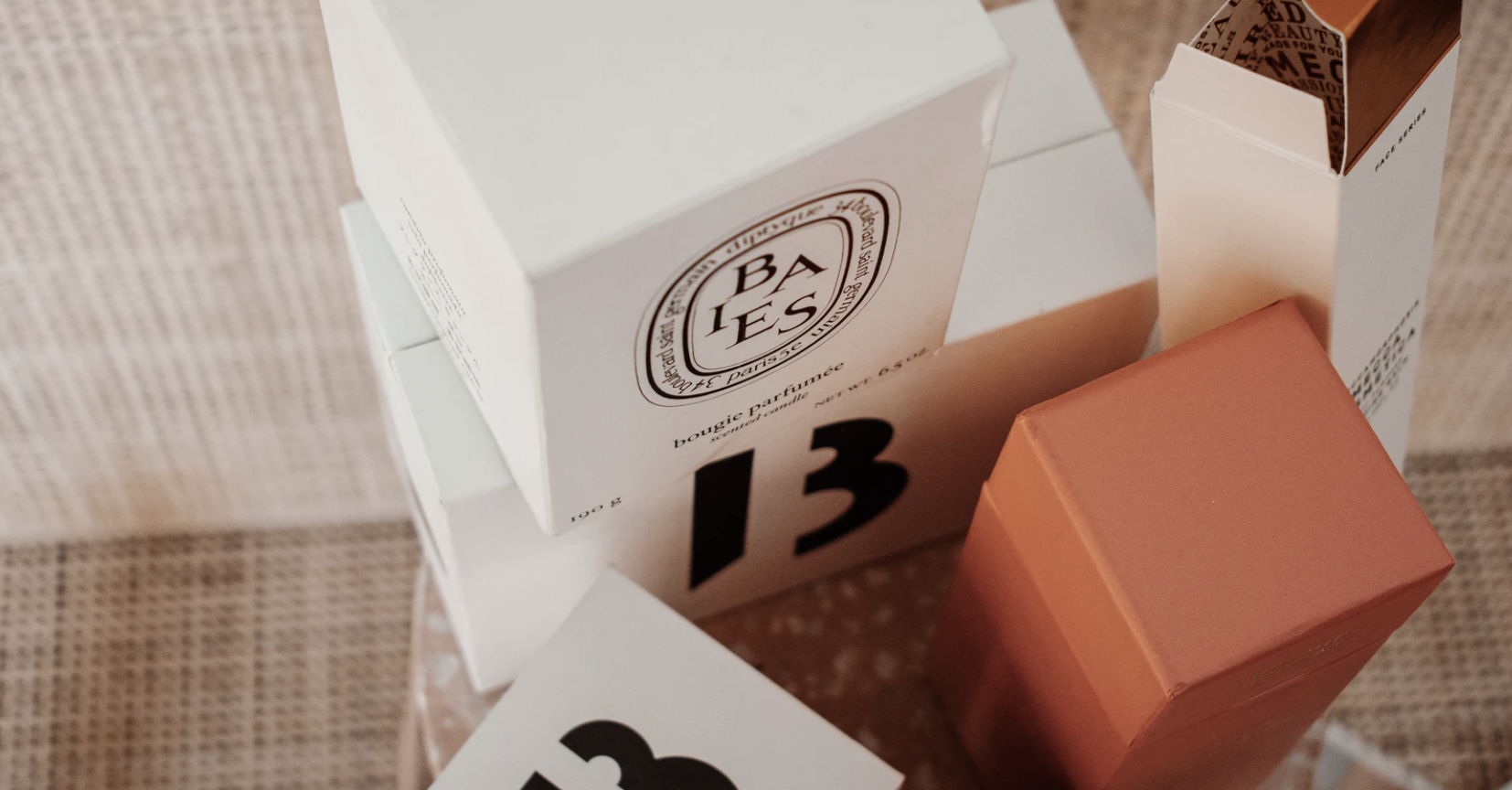 Subscription Products and Services – Squarespace Affiliate Programs
With Peach's affiliate programs, you can use an affiliate program to sell more of your subscription products and services through Squarespace.
You can configure your affiliate program to offer one-time or recurring commissions for your affiliates.
One-time commissions for subscriptions
To set up one-time commissions for your affiliates, you don't need to do anything extra! Simply follow our usual set up guide. Your affiliates will earn a commission on the first month (or week or year) of the subscription, but no commission afterwards.
Recurring commissions for subscriptions
Setting up recurring commissions for your subscription products and services is simple. First, follow our normal set up guide to get started.

When you're setting up your commissions (either the default commission or for a specific affiliate), switch the toggle for "Repeat Commissions" to Yes and click Save.

After it's saved, click the button for "Configure subscription products"
That will take you to a page where you need to entire the list of subscription products from your store. Copy and paste the name of each subscription product from your Squarespace store to the Peach's dashboard.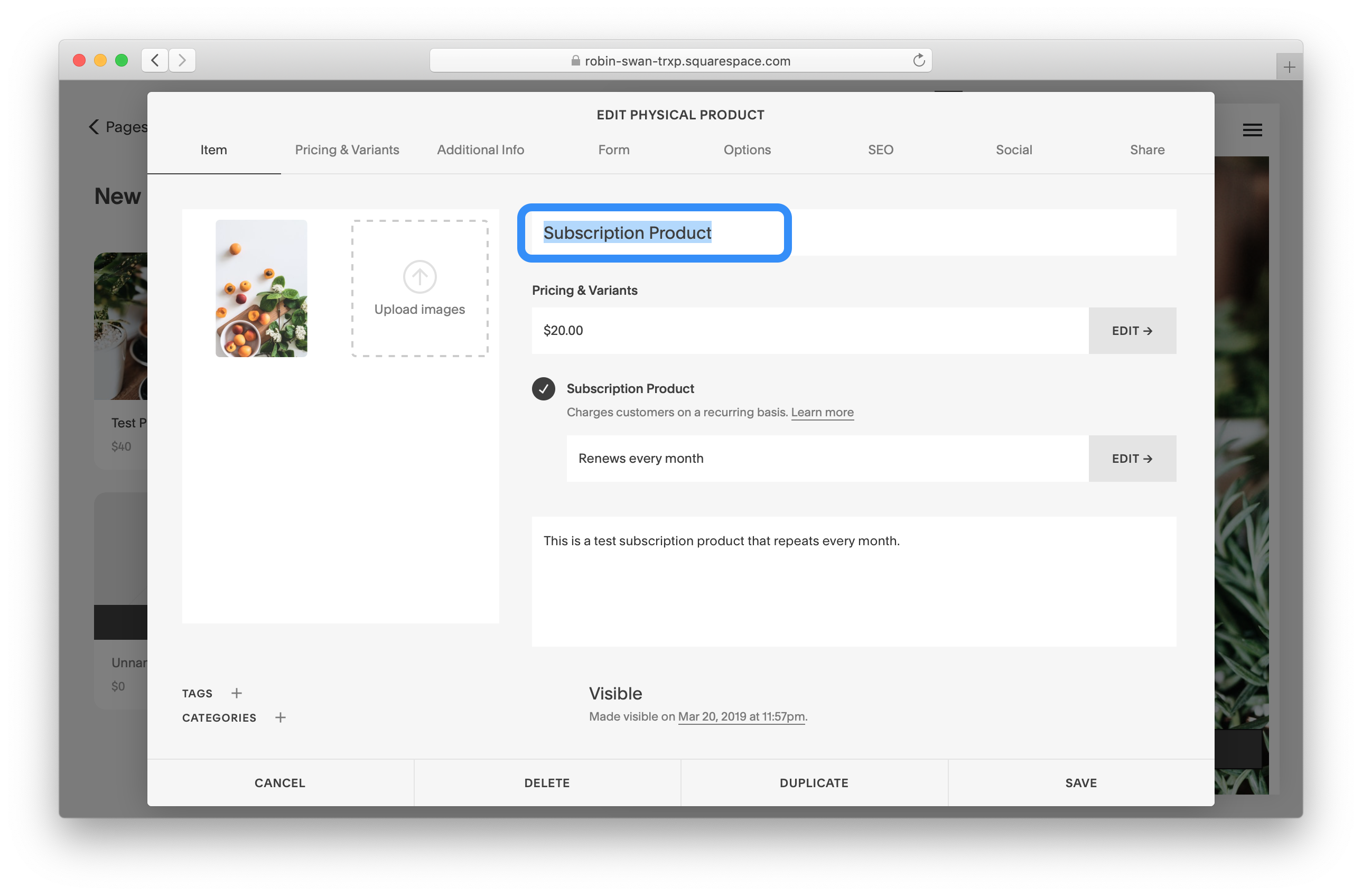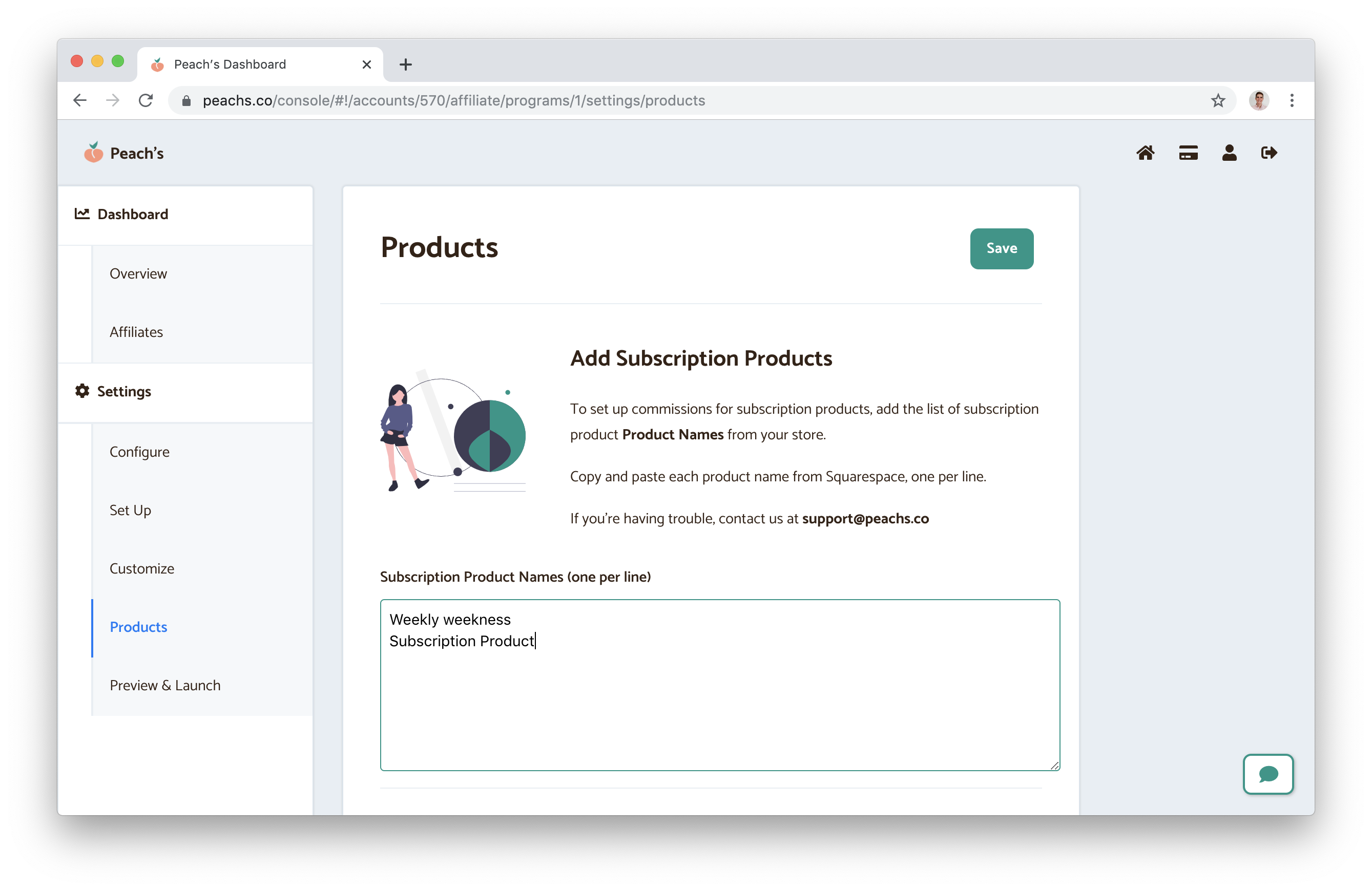 Make sure you put each product on a new line. Click Save.
That's all you need to do – your affiliates (who have repeating commissions turned on) will now receive their commission for each repetition of the subscription.
So, for example, they'll earn a 10% commission per month for each subscription they refer, while that subscription is active.
Got questions?
If you have other questions or needs for your commissions, contact us at [email protected].